TWL series
- Wheel Weighing Machines
Measuring Instruments for RAIL WAY TWL-1, TWL-2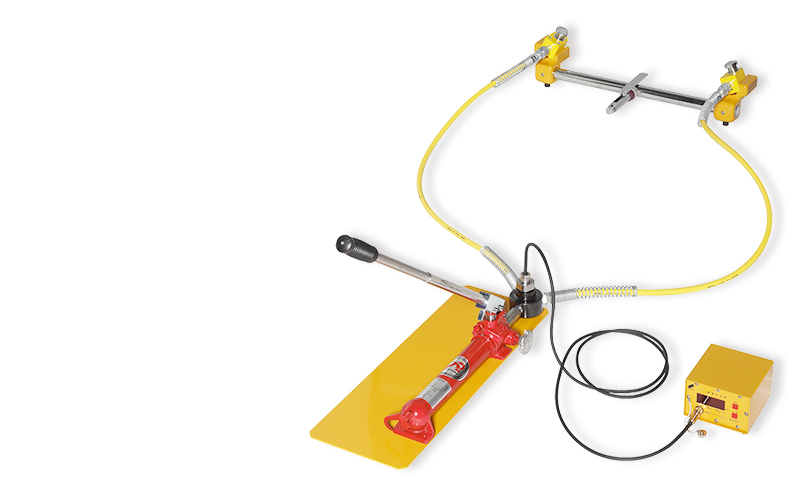 Product outline
TWL series can measure wheel loads on the track of any kind cars to keep the bilateral weight balance of the train and cargo. An analog dial scale or a digital scale with red LED's that can used in darker sites can be selected .
Features
High accuracy by load cell
Applicable to various tire range
Direct reading with dial gauge (TWL-1)
Blight display with LED display (TWL-2)
Easy-treatment weight and design
Simple usage via specialized construction
How to use
1. Set the guide shaft under the tire.
2. Apply hydraulic pressure by hydraulic jack.
3. Lift up tire until indicator slides between rail and tire.
4. Read the number from display.

Specification
Model
TWL-1
TWL-2
Maximum wheel load (KN)
82
Measuring range of wheel diameter (mm)
760 ~ 860
Maximum hydraulic pressure (MPa)
76
Measurement graduation (KN)
2
0.1
Indication
Dial graduation
3-digits LED
Capacity (kg)
15
16
Case Size (mm)
W720 × D280 × H230
Case Capacity (kg)
7