ACST Series -
Dynamic Compression Tester for Cushioning Materials
Automatic Cushioning Shock Tester ACST Series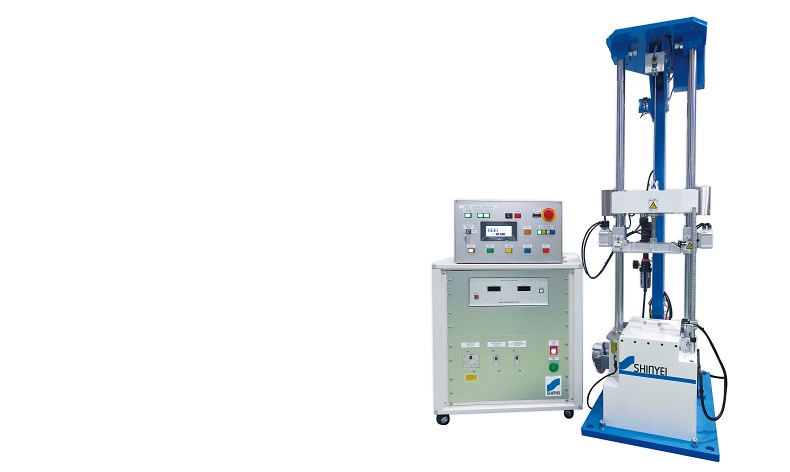 Dynamic Compression Tester for Cushioning Material for Packaging
ACST can conduct the dynamic compression test to identify the characteristics of cushioning materials.
Shock response acceleration and displacement waveform of cushioning material are captured with ease when the compressive plate is dropped using this tester.
Features
Easy operation with the automatic controller.
Compressive plates for each mass are variable from 2.0kg to 50kg when in full spec.
Velocity of drop plate also can be measured via optional indicator.
With the specialized software, the characteristics of cushioning material is analyzed as stress-strain curve, cushion curve, cushion factor, etc. for practical use in the protective packaging design.
Applications
Testing of cushioning materials (cardboard boxes, expanded polystyrene, urethane foam and etc).
Applied Standard
ASTM D 1596-02 (2009)
MIL-C-26861-87
ISO 4651
Specification
Model
ACST-200
Specimen max size (mm)
220 × 220
Fall weight (kg)
Lightweight type : 2.3 ~ 10.0
Heavyweight type : 5.0 ~ 50.0
Max acceleration (m/s²)
3000 (300G)
Max drop height (mm)
1200
Size (W × D × H mm)
W565 × D740 × H2730
Capacity (kg)
480
Controller Size (W × D × H mm)
W575 × D750 × H1220
Power supply
AC200V, 3-phases, 5A
* There is optional fall weight of ultralight type : 0.9kg.
* When fall weight is 3 kg or less, the rebound stop equipment cannot be used.
Options
Velocity measuring device VS-2
Measurement of velocity of dropped weight
Analysis software for cushion characteristics
CCA-Win

Acceleration / Displacement - Time History
Cushion fuctor - Dynamic Stress Diagram
Maximum Acceleration - Static Stress Diagram
Maximum Displacement - Static Stress Diagram
Making of Test Data Record Table etc.